Oracal 651 Adhesive Craft Vinyl 12 12"x12" Sheets, 6 Black, 6 White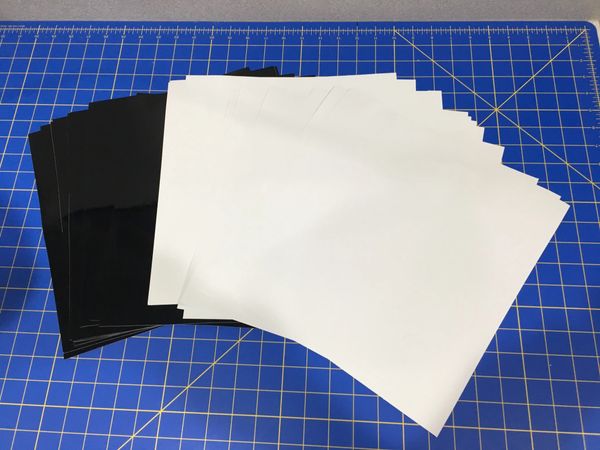 Oracal 651 Adhesive Craft Vinyl 12 12"x12" Sheets, 6 Black, 6 White
12" X 12" Oracal 651 Permanent Vinyl, 6 sheets Glossy White, 6 sheets Glossy Black 16 sheets total. Any combination of white or black may be chosen.
Ships Flat!
America's leading high gloss intermediate vinyl
2.5 mil calendered vinyl
6 year outdoor durability
Permanent solvent-based adhesive
Easy weeding
Most opaque film available
Will ship within 24 hours after payment received.