Oracal 631 Removable Adhesive Vinyl 10 12"x12" sheets, 5 White, 5 Black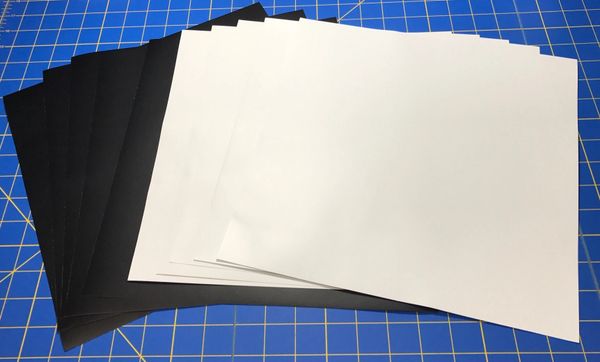 Oracal 631 Removable Adhesive Vinyl 10 12"x12" sheets, 5 White, 5 Black
12" X 12" Oracal 631 Removable Vinyl, 5 sheets Matte White, 5 sheets Matte Black 10 sheets total. Cricut, Silhouette.
Good for painted walls, doors, wall art. Set your blade on a slightly lower setting. Material is thinner then permanent vinyl.
3 mil calendered matte vinyl with removable adhesive
Removes cleanly and easily for up to 2 years
Do not wet apply
You may choose any combination of black or white.
Will ship within 24 hours after payment received.
Manufacturer specifications:
Area of Use
Due to its special release characteristics, this film is ideal for use in short- to medium-term applications indoors; specifically on painted drywall surfaces.
Note:
Extra precaution should be used when applying wall graphics to "Low VOC" or "Zero VOC" paints as these paints may exhibit lower adhesion levels. Surfaces to which the material will be applied must be thoroughly cleaned from dust, grease or any contamination which could affect the adhesion of the material. Freshly lacquered or painted surfaces should be completely cured. The compatibility of selected lacquers and paints should be tested by the user, prior to application of the material.