New Siser Metal Iron On Heat Transfer, Mirrored Look, Choose Colors, 3 12"x20" Sheets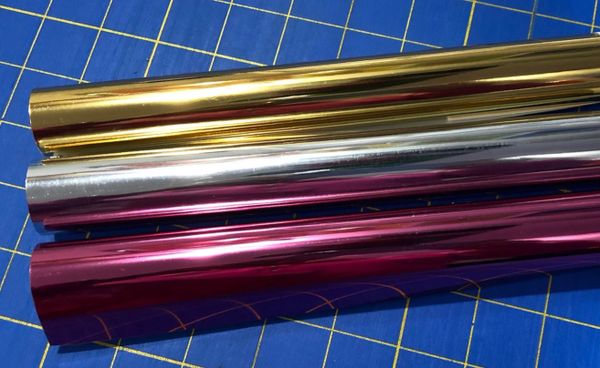 New Siser Metal Iron On Heat Transfer, Mirrored Look, Choose Colors, 3 12"x20" Sheets
Beautiful new Siser Metal, these are Mirrored Look, shiney metal Iron On Heat Transfer. Available in Tiger Lily or Silver. Gold is no longer available. 3 12" x 20" Sheets, shipped rolled. (May be slightly under 20"). Instructions included. Metal applies to 100% Cotton, 100% Polyester, Poly/cotton blends.

Any Combination of colors.
The sheets are hard to photograph because they reflect everything like a mirror.